ISLE OF WIGHT GUIDED TOURS
PRIVATE GUIDE AND TOUR PLANNER
phone: +44 (0)1983 754444 or +44 (0)7932 157326 | e-mail: jane@isleofwightguidedtours.co.uk

---
What We Do
We are a bespoke Tour Planning and Guiding Service on the Isle of Wight. We offer whole (or half-) days or longer. Our typical client is a discerning traveller who wants to break away from the crowd - whether solo, as a couple or as a smallish group.
Day Tours
Full days average 7 – 8 hours. Most tours are planned completely from scratch together with you, our client. However, we do offer some 'tried and tested' tours – knowing that these work well and are particularly useful if you are booking last minute and are really short of time.
Longer Tours
Increasingly – more of our clients are able to stay with us longer. We can help you put together some fascinating programmes of activities or relaxation or a mixture of both. The Island has so very much to offer – you will be spoilt for choice!
Isle of Wight Ancestry Tracing Service
This is more and more popular with clients, and we love helping you with it! We now have an idea how to aid those of you who can't visit the Isle of Wight yourselves. Simply send us all the information you have and we will work with you on the rest, including visiting places on your behalf, be they graves or buildings. Moreover, we will take photographs for you – so you can see our findings for yourselves – next best thing to actually being here!
English Language Holidays (Sprachurlaub für Erwachsene)
No – not a language school – no classrooms! But sightseeing and activities - mixing and conversing with locals whilst doing something fun on our wonderful Island! No real minimum number. Our group programmes suit up to 14 people.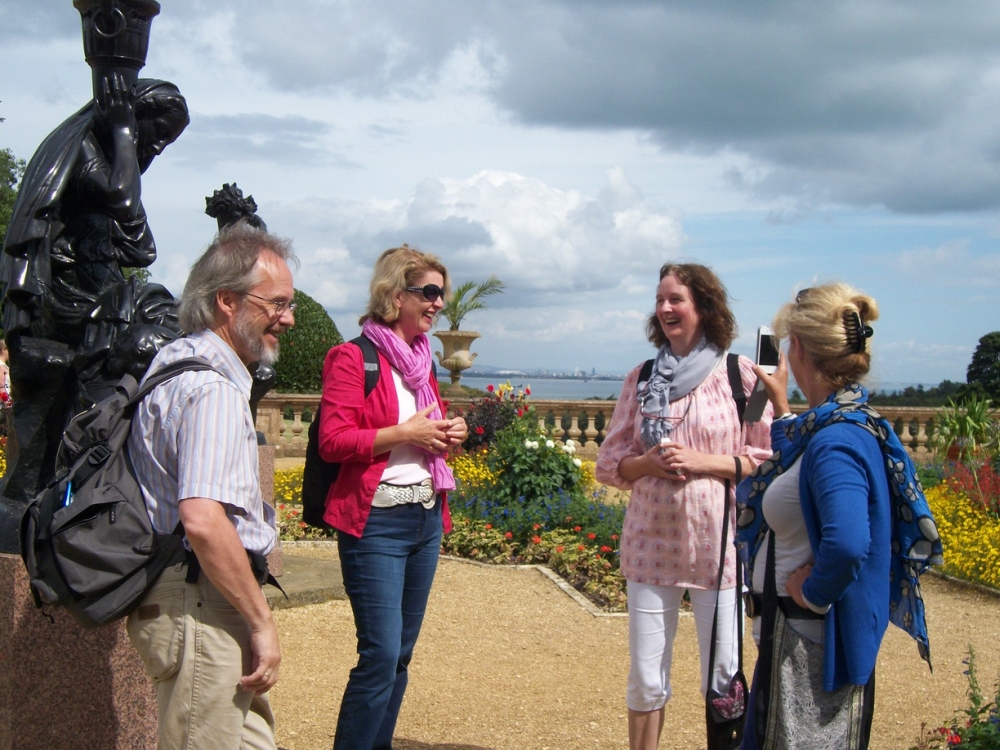 Who We Are
Isle of Wight Guided Tours is owned and run by Jane Richter. Her years of living and guiding on the Island (in both English and German) have not only increased her knowledge of, but also, passion for it! That said, we also work with many Island specialists, nearly always known to us personally, when fulfilling requests requiring detailed expert knowledge which extends beyond our own.